If you're camping or glamping, you'll love our powered ensuite and unpowered campsites at Bulli, Corrimal and Windang Beach Tourist Parks.
Our easy-access campsites can be used for tents, campervans, motorhomes and RVs. All you have to do is turn up, set up and kick back!
You'll also have access to our well-equipped camp kitchens, BBQs, toilet and shower blocks, and laundry facilities.
In the off-peak season, your small pet can camp with you at Corrimal Beach Tourist Park. You must book with us directly on (02) 4285 5688 for pet stays. See our pets page for conditions that apply.
Our camping sites are shown below. You're also allowed to camp on any of our Parks' caravan sites.
Please note: online bookings are automatically assigned. To request a specific cabin or site, please call your preferred Park.
Bulli Beach​ Tourist Park
​​​​​​​​​Corrimal Beach​ Tourist Park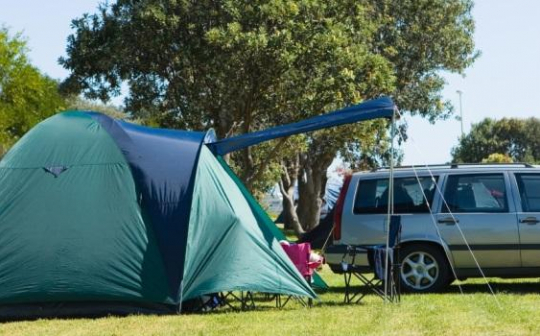 Corrimal Camping Site – Unpowered
Windang Beach​ Tourist Park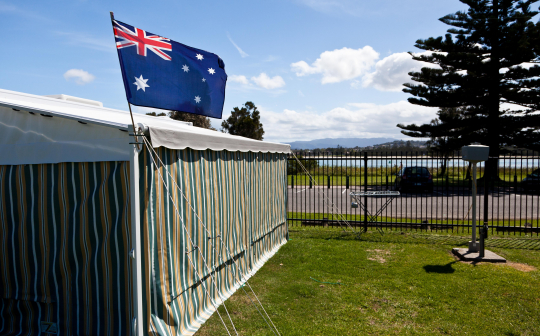 Windang Camping Site – Powered
Book with us for the best price
When you book direct with us, you know you're getting the best rate on your accommodation. Find our accommodation cheaper somewhere else? Simply get in touch and let us know so we can verify and match the price! T&Cs apply
Our friendly staff can also advise you about the best options to suit your needs and make your stay more comfortable. Talk to us before you book if you have any questions or special requests.
If you have a Seniors Card, you can get great discounts off our normal rates for camping and caravan sites year-round.
Sites where this applies will show a Seniors Card Holder rate when you book online.
Make sure you also show your Seniors Card when you check in with us.